Pet vaccinations can be a confusing subject matter for new pet-parents. In fact, it can be confusing for experienced pet-parents! We hope that the following information is clear and useful – if not, don't hesitate to contact us.
Nathalia Boarding Kennels and Cattery adhere to the Victorian Code of Practice for Boarding Establishments. This includes following protocols for pet vaccinations.
The health, safety and wellbeing of ALL dogs, cats (& rabbits) is important to us. Which is why pet vaccinations are a critical part of our admission process.
We cannot accept pets who have fallen behind with their vaccine program.
This decision is NOT personal, but is simply one that helps us to protect your pet.
Pet Vaccinations & Considerations
Which Vaccine?
The type of vaccine that your cat or dog receives is dependent on their age, previous vaccination history and the preferred product/s of your veterinarian.
Because there are so many variables we can only provide a simple outline here.
The MINIMUM requirement (for boarding) is:
Dogs C5
Cats F3
Rabbits must have the Caliciviral vaccine.
The easiest way to ensure that your pet is receiving the correct vaccine is to explain to the vet that your pet is going on a holiday at a boarding establishment.

Veterinary Speak
It is important to note that there are dosages that go above and beyond our needs – but the C5 and F3 are the minimum requirements. Some pet-parents choose dosages that are BELOW our minimum requirements – which does not comply with our needs. See the information below.
Plan Ahead
Vaccinations can take between 12 & 14 days to become fully effective – so please check with your vet when pre-planning your boarding requirements.
We understand that life is hectic and that vaccines can be forgotten, therefore we strongly encourage you to pop a reminder on your mobile device for when pet vaccinations are due. After-all, a timely vaccination program for your pet gives them a better chance of living a long, happy and healthy life. Of course, this means more love & cuddles for you!
Vaccine Slightly Overdue?
If you want your pet to board sooner rather than later, here is some information that might help: If the vaccination is overdue by a month or two, you can ask your vet to check your pet's blood for antibodies. Vaccine antibodies can remain in the body for longer than 12 months, and a blood test can determine if this is so. If they are still active, and a new one is administered immediately, we can accept your pet for boarding. We require confirmation from your vet that this is the case.
Proof
As part of the admission process we require proof of pet vaccinations (our preference is for an electronic copy):
Show us the vaccination card / letter from your vet
Take a picture and send to 0458962000
Ask your vet to email confirmation to info@nathaliaboardingkennels.com.au
PREFERRED METHOD: Upload to your online account at nathalia.propetware.com
The latter is the simplest and easiest for us to administer.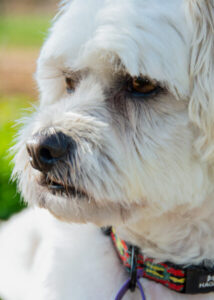 ---
DOG Vaccinations
C5 Vaccination (C = Canine, 5 = five components)
Weirdly, the C5 can be administered in a number of different combos which is why it is important to keep your pet vaccination cards up-to-date and take them (along with your pet) to vet appointments. Your vet will explain their preferred methodology.
The C5 provides your dog with the best protection for the following:
Distemper**
Hepatitis**
Parvovirus**
Parainfluenza and
Bordetella (Canine Cough)
A C5 vaccination gives your dog maximum protection against Canine Cough and reduces likelihood of contraction, however does NOT prevent it entirely. This is very like humans who have an annual Flu shot, but can still come down with a cold or lesser version of the flu.
**Some veterinarians are now using the triennial C3 vaccine. If this is given, an annual visit to your vet is still necessary for the Parainfluenza and Bordetella vaccine.
Puppy Vaccinations
Your Veterinarian will guide you through the pet vaccination process. However, it generally follows this pattern:
1st puppy vaccination: C3 at 6 to 8 weeks
2nd puppy vaccination: C5 at 12 weeks
3rd puppy vaccination: C3 booster at 16 weeks
1st annual dog vaccination at 15 months
Oh, when can puppies board?
Provided that your puppy has received their scheduled vaccination at least 8 days before admission and are continuing their recommended vaccination regime: Pups,
between 10-16 weeks can be admitted to day-care with us.
16+ weeks may board
over the age of 8 to 12 months (breed dependent) must be de-sexed to stay or play.
---
CATS Vaccinations
F3 Vaccination (F = Feline, 3 = 3 components)
The F3 vaccination provides your cat with the best protection for the following:
Feline
Enteritis,
Rhinotracheitis and
Calicivirus.
An F3 vaccination will provide maximum protection against Cat Flu and reduce the likelihood of contraction*.
*Much like humans, cats can, after receiving a flu shot, still succumb to cold or flu like symptoms. This is because the vaccine simply cannot cover all strains of the virus.
Oh, when can kittens board?
Cats must be 3 months (12 weeks) old to board and play with us.
---
Worms & Fleas
We strongly encourage heart worm treatments for your pet.
All pets must be treated for gastrointestinal worms and fleas before admission. Of course, if you have forgotten, or in doubt, we can provide this service for a small fee.
Some products are less effective than others. Please check with your veterinarian as to the best product for your pet.
---
Play-n-Vaccinate
We offer a play-n-vaccinate program on-site. To find out more please visit our play-n-vaccinate page.