We have some AMAZING pictures of our guests on our social media pages, (we hope you agree and enjoy them). Facebook. Instagram.
However, we do not supply a day-to-day pictorial of every dog or cat on our premises.
Why? It is hard to explain, but it is largely due to the labour intensive style of kennel that we operate. It is very difficult to snap pictures of pooches who are highly active in our yards – and it can be a time-consuming task to do so.
During off-peak times we try our best to provide (free) snap shots of your pet when asked. However, the health and well-being of our guests will always trump a trip into excited yards for picture taking purposes.
One of our managers is a fabulous photographer, and she will spend some time in the yards collecting the shots that you see on our social media sites. However, from snap to upload, it can take 4 or 5 weeks to see the end result.
ORDERING Photographs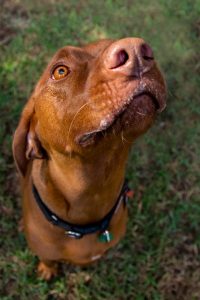 Iphone Snaps:
If pictures are a 'must have', then the 'fee-for-service' option ($25) is your 'go-to'. This means you can pre-order your pictures – and we can pre-arrange staff & times.
Images are either sent via text, messenger, or uploaded to the album on your Propet Account.
Professional Pictures:
If you like the pictures on our social media pages, and would like your fur-child to have a session with our pho-dog-rapher – then this can be booked via your account. $100. Includes hi-res images on a USB.
Hi-Res Pictures:
If you are lucky to see your pet appear on one of our social media pages, then you can order hi-res version/s which is fab for enlarging onto a canvas. $25.