CATS
Our feline guests (usually) remain in one room so it is simpler (mostly so) to track their personal belongings. If you wish to bring purr-sonal belongings for your cat's stay, then a written list, describing the items, is gratefully accepted at our end. We will tape the list to your cat crate.
DOGS
When you drive onto NBKC grounds, you are entering a neutral zone. This means that ALL items on our grounds are SHARED. Items include toys, blankets, beds, bowls, jackets & coats. In many respects, this is similar to a preschool setting.
Here is why:
Having neutral toys helps to keep manners nice in the yards, as dogs don't obsess (or fight) over new shiny objects.
Having neutral bedding items (blankets/beds) means that resetting kennels/crates after up-time is speedy and efficient. The purple people simply don't have to worry about keeping track of personal items, or 'destroyers' swooping in and shredding the item.
Having neutral bowls means we can simplify our feeding processes. (We can have 150 bowls to prepare)
Having neutral jackets/coats (and, we have plenty) means that it does not matter if a coat is chewed or destroyed. We can fix it, or toss it, as we see fit.
There are exceptions, see below.
Leads/Leashes/Harnesses
We NEVER take your dog's lead or harness. We will always use ours.
Collars
All dogs must wear a flat, plastic-clipped collar. This is the only personal item that we accept.
We do not accept choker chains or collars with metal buckles. We will remove any collars that aren't suitable, return them to the owner in most instances, and use one of ours (unless we know the pet and their collar history).
Smell from Home
If you want your pooch to have a "smell from home", then here is our tip: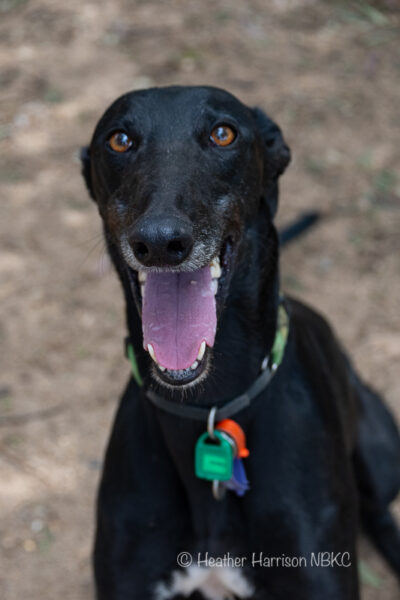 Sleep on an old T-shirt for the week prior to boarding and then give that to us. You won't get it back.

Your dog can sleep with this item.
No returns
Any items willingly and knowingly left with us will NOT be returned. They are simply absorbed into the day-to-day (shared) operations of the kennels.
In the past, we bagged "left-behind" items in the hope to return them, but the outcome was rarely successful. Our stash grows steadily, taking up space and looking untidy.
Exceptions
Customised items for long-bodied dogs (eg. greyhounds) are an exception. Even then, we cannot guarantee their condition at the end of their very busy vacay.