The McPherson Family
Nelson and Zobaa are so happy at Nathalia Boarding Kennels which translates directly to our happiness and peace of mind. Maddy's pick up service is a real bonus and I will never be able to express my gratitude to Maddy for taking Nelson into her home after he had some extreme surgery. Jacinda and her staff are always professional and helpful and we could not ask for anything more.
Lucca and Murphy the Labradors
This is the best holiday camp in the world! We get matched with other friendly doggies in big play areas and the humans reckon that Jacinda and Vanessa and all the staff are amazingly professional and caring. We just know they love us. All dogs (and cats too) should come and stay here, because it's the best.
The Milne Family
Couldn't be happier with Nathalia Boarding Kennels, the service is outstanding and the girls couldn't do a better job. At home we call Nathalia Boarding Kennels the Doggy Hilton! Our dogs Rocky and Jorik get over the top excited when we drop them off and love the kennels as much as home.
The Barrie/King Family
I'd give them 10 stars, if it was possible. It's far from being a kennel. It's more like a doggy camp. They have had all 3 of my crazy pooches. They even looked after my staffy shortly after badly injuring her back. I would suggest everyone take their fur kids to Nathalia doggy camp every time. The girls that work there are 1 in a million.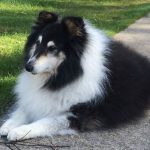 The McCann Family
Our Shetland sheepdog Toby spent 2 weeks each January at NBK&C for over 10 years. Our new dog Smokey had his first stay this year for 2 weeks. We were disappointed he didn't seem keen to come home after his stay!! We drive from Bendigo because we think it's the best kennel in Victoria. Thank you NBK&C.
Raison & Skye
Raison just Loves staying at Nathalia Boarding Kennels & Cattery and Adores all the staff. I know when I leave Raison at the Kennels she is well cared for & loved. Raison even goes to stay for a day as she loves it so much. Thank you to everyone who takes such fantastic care of my girl. Xx
The Napier Family
Nathalia Boarding Kennels is our Odie's home away from home. We leave happy knowing our boy is happy. Wouldn't go anywhere else.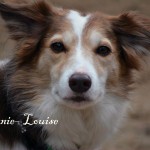 Penny Snow & Bonnie Louise
Oh my heavens Bonnie Louise simply loves her "holiday house"! Best care & such dedication to attention in all areas! Bonnie is always happily exhausted when she comes home, and it's hard to get her in the car when she leaves her friends! I tell all my Melbourne friends. HIGHLY RECOMMENDED!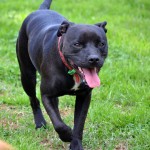 The Dohnt Family
Bella loves her holidays at Nathalia Boarding Kennels and gets so excited when we pull into the driveway. The staff are amazing and treat the pets so well. It is a great peace of mind knowing your pet is fine while you are away.
The Ozdelik's
Holidays and breaks for the humans are now anxiety free. Oscar and Pearl love the care they receive at Nathalia. The staff are fantastic, caring, dedicated and loving to our babies and to us humans. We simply couldn't ask for a better holiday resort for both our babies.