Essentially, by leaving your pet in our care, you are demonstrating an understanding of the way we operate and you accept and understand the following .

NBKC Management.
---
MAIN POINTS
Firstly, You MUST understand and accept, that We mix our dogs to play during the day.
This 'mixing' habit makes us extraordinarily different to 'traditional kennels'. We have described, at loving length (elsewhere in our web-site), the reasons why we prefer this methodology (when compared to our counterparts). We hope you have taken the time to read about it.
Simply put, it boils down to the happiness, both physical and mental, of our guests.
PS. If you don't want your pooch mixed, then you can pay for a private yard (if you must, and if there is one available).
Secondly, We take the mixing of our guests VERY seriously.
We don't just bundle all dogs in together and hope for the best
Essentially dogs are chosen to be buddies based on a whole range of factors including size, breed, temperament, energy levels, age and social abilities.
We spend much time planning, plotting, chin-scratching, watching, supervising, asking questions and white-board altering to get our system 'just-right'
Our clever and caring staff are wizards at monitoring dogs throughout the day
We have 30+ yards/gardens that are almost as unique as our 'match-the-playmate' system. Because each yard has its own characteristics, they can cater to the differing energy levels, abilities and personalities of our guests.
Thirdly, We love, love, love our play policy, however, it also provides some unique challenges, challenges that you must be aware of. Please, read on.
We delve into, and tease out important stuff like:
---
UNIQUE CHALLENGES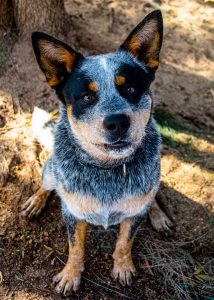 Play
From 'up' time, to 'bed' time, NBKC yards are full of bounding, yapping playful dogs (for those inclined that is). It is entirely exhausting to watch them run & play for much of the day. In human terms, you would call it a 'boot-camp' – and with so much action going on, injuries can, and might possibly, occur.
Sometimes bumps, scratches, marks, twists, tears, nips, reactions or sore spots can result from running, jumping, chasing, digging, playing fetch, tumbling, tugging, chewing sticks and flicking sand (mostly in eyes & up noses).
At the same time, we also have ants, bees, pollen, wasps & other biting/stinging insects to contend with. On top of that, we live in Australia, a land well known for slithering creatures & 8-legged marvels. Whilst we have snake deterrent schemes and believe that the vibration of hundreds of pounding paws keeps snakes at bay, we would be devoid of any kind of sense to think that we are immune to the odd visitor on our land – regardless of sightings (or lack of) proving to the contrary.
Sand
It seems that our innocent river-sand (which is the base for many of our yards) can aggravate paws & eyes.
PAWS: A tiny percentage of dogs (0.1% in fact) seem to be sensitive to the sand, paws eventually become irritated, resulting in obsessive feet licking.
EYES: It's nigh on impossible to sternly stop dogs from flicking sand or dirt around during play. For this reason, we monitor eyes carefully.
Accordingly, you will receive a post-board email about eyes & paws – and how to deal with any issues.
Strangely, we have an entire page dedicated to Particular Risks – if you care to partake!
---
DUTY OF CARE
Duty of Care vs "One of those things"
We like to think that we are sensible and reasonable, we absolutely know that life is not perfect, we understand that we are in fact only human, we recognise that working with pets is remarkably unpredictable – however, we are still very good at 'fessing' up if we know (or feel) that an injury to a pet is due to a flaw in our procedures or processes. We call this 'our duty of care'.
On the other hand, "one of those things" is much harder to pin-point. Hence the need for you to understand & recognise the unique challenges discussed above.
It can be highly problematical drawing a line in the sand between our 'duty of care' & 'one of those things'. Therefore, if there is a discourse between parties we will ask your vet to be the judge. If they feel that we are responsible – they will provide documentation stating so.
Ultimately, we have a system in place that deals quickly and efficiently with these matters.
Thankfully, injuries are few and far between – and, hands-down, our customers are the most practical and sensible of human-kind.
In conclusion: If you are happy to leave your dog/s with us, you are, by extension happy to accept the possibility of an injury occurring – and you thereby accept the consequences & costs arising from this.

Naturally.
---
HEALTH MATTERS
Vaccinations
All dog and cats must be fully vaccinated to stay or play with us. See our vaccination page.
Sleeping Arrangements
There is no sneaking about after hours, creeping into another kennel at night. Only dogs from the same family may sleep together at our establishment (with a nod from their human parents).
You may ask if your dog can sleep with your cat, but the answer is no.
Veterinary Attention
By leaving your pet with us, you are giving us approval to seek any medical attention when and if we deem it necessary. Furthermore, you will allow us to judge, depending on the circumstance, whether we contact your personal vet, or the closest vet handy. Of course, unless otherwise instructed, we will also (attempt to) contact you, or your emergency back-up.
Medications
Yes, we are very experienced at administering medications. However, for a 100% fool-proof system, medications must be clearly named and you must discuss, in full, your pet's medication regime with our staff and check that the notes made on your pet's file are clear and concise. If a dosage has changed since your last visit to the vet, please, make this perfectly clear to us.
If medications are to be administered outside of normal trading hours, then a small fee applies.
We ask that you only bring enough medications to last the stay (maybe with a little extra – just in-case). Otherwise, pop a reminder into your phone to collect the meds at pick-up, that way we can ensure that medications aren't forgotten during the chaotic and happy collection time.
Weight
Energy in, must equal energy out, and we constantly trip the light fantastic trying to find the right balance between the 'in' & the 'out', particularly for active breeds. Suffice to say we have a few tricks up our sleeves, for instance; breakfast, weigh-ins, coconut oil, eggs, extra high-energy snacks & re-calibrating rest times. Nevertheless, it is still a tough gig trying to keep weight on certain breeds during boot camp. In short, we try our very best, but honestly it can be devilishly hard to succeed at times.
There is a small separate agreement outlining weight-loss for first-timers. You can read this at your first online booking session.
Home-time & Tiredness
You too would be very tired after a boot-camp holiday. So, allow your dog the space to rest and relax when you get home, don't poke and prod them, they will bounce back in their own good time (between 1 and 3 days is the norm).
Fleas
We cannot monitor when or how often our customers flea their pets, however, we assume that you have this well in hand because it is not a nice thing to leave your pet scratching. We will administer a treatment if we find fleas on your pet – and add the cost to your account. Not all products are as effective as others, so we recommend that you discuss the best flea treatment for your pet with your Veterinarian.
---
NOURISHMENT
Our Food
We supply ALL food, and this is discussed at check-in. In brief, for dogs we offer a selection of top-quality Royal Canin Dry food that is breed or need specific, BlackHawk Grain Free Prime100 rolls (made with human grade ingredients) & Hazeldene's Fresh chicken wings & fillets.
Optional 'spoil-em' meals are available, for example: home-cooked Warm Chicken Dinners, Bacon-n-Eggs for Breakfast, Kongs, and licky-mats. You can choose these options as you book. If choosing any 'spoil-em' options, please ensure that your pet has consumed these food-stuffs at home in the past (eg. eggs, peanut butter, creamed cheese).
Your Food
If your fur-pal has special dietary requirements, then you are more than welcome to supply their food. However, there is no reduction in boarding fees.
Sometimes an abrupt change in diet can be a little hard to stomach for some breeds. Therefore, (particularly for long stays) – it can be a good idea to bring some of your own food and we will gradually alter quantities to slowly transition from home food to ours. You can also choose to reverse the process when back at home. If your dog is prone to a sensitive stomach, we are happy to discuss this process.
We prefer 'own food' to be pre-portioned and clearly named – remembering that energy 'in' must equal energy 'out'.
Feeding instructions in our booking system must be clear and concise.
Meal-Times
Dinner
We ALWAYS feed dogs in their own rooms, at the end of the day, separately &/or individually – indeed, we never allow free-range pack dinners – this would be fraught with all manner of difficulties.
Breakfast
We provide breakfast for pups, high energy dogs and for pill popping pooches. If you want breakfast for your hound, please discuss with our friendly kennel staff.
---
OTHER MATTERS
Photographs
It is important that you understand why taking pictures is not a priority for our busy staff. We explain it in full here: Photographs.
Personal Items
NBKC provide EVERYTHING for an ultra comfy stay.
It is very hard to explain why we don't want personal items left with us, and we can discuss your needs, however, here are a few pertinent points:
We have enough blankets, coats, beds & toys to sink a ship.
Having to guard your personal toy against 'would be' thieves, is not conducive to polite manners – for dogs or humans. Therefore, we provide 'neutral' toys in all yards.
During 'up-time', it only takes one un-latched door and twenty seconds for a 'destroyer' to slip into a room and annihilate personal belongings. It's true – we've seen it happen (all too late of course)!
Dogs don't always sleep in the same kennel each night, so we can't leave blankets or beds in individual rooms – this means that we expend time and energy moving, storing, and returning items to their rightful rooms. To be honest, we prefer to spend our time watching over play.
We have several changes of staff during the week, so the above scenario becomes, weirdly, more and more difficult – like Chinese Whispers the ownership of personal items can be lost in staff transitions.
And, let's talk about washing! Up to 14 loads a day are processed by our amazing staff, and suddenly, personal items become like that 2nd sock – lost!
And, finally, the smell of 'home' is a very human construct. Does it calm a pet by reminding them of home? Or, conversely, does it make a pet sad by reminding them that they aren't at home? We will let you ponder that notion.
Adopting the phraseology of a famous Star Wars character: "If wages be considered, half an hour spending, searching for a blanket of $5, does not economic sense make".
To summarise: If you choose to leave (CLEARLY named) personal items with us, by default, you are acknowledging that the said items may not be returned to you in the same condition as you left them, or indeed, at all.

NBKC Management
---
GRIEVANCES & Happiness…
NBKC strongly encourage and expect feedback from our wonderful customers (be that amazing or not-so-amazing), and an auto-email (post-board) will prompt you to provide us with this feedback.
Your observations not only assists us in monitoring post-board issues but also helps us to improve our on-going processes.
If you have a serious grievance, please ask to speak to one of the owners – we are happy to have a chat to try and unravel your concerns.
OTHER LINKS