This page is undergoing a re-write. Fay. 30/3/22
To leave your pet in our care, you must read and understand this first, our Agreement.

NBKC Agreement
---
MAIN POINTS
We operate an 'open plan socialisation' style kennel. This is clearly outlined on our Canine Fact page. (This link opens a new page). Please explore the information before proceeding.
Our booking confirmation email outlines the processes for dropping off and picking up your pet – so these points are not discussed on this page.
---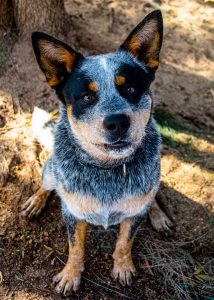 Particular Risks
We love our play policy, however, it also provides some unique challenges – outlined here:
Potential Injuries
Eyes
Paws
Weight
Tiredness
Let's explore this in-depth, here at Particular Risks (opens in a new window).
---
DUTY OF CARE
David, Fay and Vanessa are sensible and reasonable human beings and take their duty of care very seriously.
Undoubtedly, working with pets is very unpredictable and, much like a human schoolyard, incidents can occur.
Thankfully, injuries are few and far between, however, customers must be comfortable and happy to accept the potential for minor injuries (one of those things) in our active environment. (For example nips, scrapes, fly bites, ant bites, sand-in-eyes, scratches etc).
If we feel that an injury to a pet is due to a flaw in our procedures or processes – then we will acknowledge this without question.
If we cannot come to an agreement (between our duty of care and one of those things), then we ask an umpire, in this case, your veterinarian, to be an impartial judge. Customers must request a letter from them stating that we are responsible.
Ultimately, we have a friendly and open system to deal quickly and efficiently with these matters. We are ALWAYS happy to discuss your concerns.
---
HEALTH MATTERS
Vaccinations – Mandatory
All dogs and cats must be fully vaccinated to stay or play with us. See our vaccination page.
Sleeping Arrangements
Dogs from the same family may sleep in the same room, to concur, owners will tick a 'yes' box during the booking process. Similarly, cats from the same family can share a room.
You may ask if your dog can sleep with your cat, but the answer is no.
Veterinary Attention
By leaving your pet with us, you are giving us the approval to seek any medical attention when and if we deem it necessary. Please discuss any particular instructions with us prior to check-in.
Medications
We are experienced in administering medications.
~ Medications must be clearly named and concise instructions provided (written, online and verbal).
~ If a dosage has changed since your last visit, please, make this perfectly clear to us.
~ A small fee applies to medications administered outside operating hours.
~ Medications are easy to forget at pick-up time (in the excitement), so please pop a reminder on your phone.
Home-time & Tiredness
You too would be very tired after a boot-camp holiday. So, allow your dog the space to rest and relax when you get home, don't poke and prod, they will bounce back in their own good time (between 1 and 3 days is the norm). See particular risks.
Fleas & Worms
We are required by Victorian Boarding Regulations to flea and worm your pet if you have not administered these treatments in a timely manner prior to arrival. The cost of this is added to your booking.
Not all products are as effective as others, (efficacy changes over time) so we recommend a chat with your vet about the best option/s.
Heartworm
Heartworm treatment (administered by a Veterinarian) is recommended for dogs staying in Victorian Boarding Kennels, however, it is not mandatory.
---
NOURISHMENT
Our Food
We supply ALL food, and this is discussed at check-in.
For DOGS we offer a selection of top-quality Royal Canin dry food (breed or need specific), BlackHawk Grain Free kibble, Prime100 rolls (made with human-grade ingredients) & Hazeldene's Fresh chicken wings & fillets.
Optional 'spoil-em' meals are available, for example, home-cooked Warm Chicken Dinners, Bacon-n-Eggs for Breakfast, Kongs, and licky-mats.
If choosing 'spoil-em' options, please ensure that your pet has consumed these kinds of food at home in the past (eg. eggs, peanut butter, creamed cheese).
For CATS we offer Royal Canin kibble to graze on and Fancy Feast for breakfast.
Your Food
You are welcome to provide your own food. However, there is no reduction in boarding fees.
We prefer 'own food' to be pre-portioned and clearly named – air-tight containers are best, to keep things fresh. Please remember that energy 'in' must equal energy 'out'. Breakfast portions should be much smaller than dinner portions (as we don't like dogs playing and running on overly full tummies).
If your dog is prone to a sensitive stomach, we are happy to discuss a slow switch from your food to ours.
Feeding instructions in our booking system must be clear and concise.
Meal-Times
Dinner
We ALWAYS feed dogs in their own rooms, at the end of the day, separately &/or individually – indeed, we never allow free-range pack dinners – this would be fraught with all manner of difficulties.
Breakfast
We provide breakfast for pups, high energy dogs and for pill-popping pooches. If you want breakfast for your hound, please discuss this with our friendly kennel staff.
---
OTHER MATTERS
Photographs
Taking pictures is not a priority for our busy staff. We explain it in full here: Photographs.
Personal Items
NBKC provide EVERYTHING for an ultra-comfy stay.
Our 'open plan socialisation' makes it difficult for staff to keep track of private items.
We absolutely, 100% prefer to spend time playing with and caring for our guests, rather than keeping tabs on personal items. We deem this a far more worthwhile use of our time.
Dogs are provided 'neutral' toys in yards – this helps avoid scraps over ownership. Soiled personal items can end up in the wash – and can become like a sock – lost!
We have ample bedding, of various shapes and sizes.
If you wish to leave something, we recommend an old t-shirt or item of clothing. (So old, that you don't mind if it isn't returned to you!)
If you choose to leave (CLEARLY named) personal items with us, you must understand that the items may not be returned to you in the same condition as you left them, or indeed, at all.
Asking after your pet
Confirmation emails will remind you what to expect from us when asking after your pet. But here it is in a nutshell:
We enjoy providing reports about a pet's holiday – because we know that it puts your mind at ease however, due to our labour intensive style of kennel and the sheer volume of queries that we receive, a timely response is not always possible.
The care and welfare of our guests will always be our main focus – which is how it should be.
If reports are essential to you, you can choose the paid 'report' service – we can lock it into our busy schedule and plan the day around it.
If you ask too frequently about your pet – we reserve the right to charge for this service.
Collecting Your Pet
We understand perfectly how excited customers are to see their pets when they pick them up after holidays, and vice versa. However, for the safety of our staff, and your pet, we ask for the following:
do not call out excitedly to your pet when we are walking them (on a lead) towards your car, this has the potential to injure our workers (particularly if the dog is a large, strong breed).
consider the traffic in our driveway – this is a hazard to you, your dog and our staff.
A 'dognified' reunion is something that we respectfully encourage. Thank you!
---
GRIEVANCES & Happiness…
An auto-email (post-board) will prompt you to provide us with feedback.
Your observations are very important to us as they not only assist us in monitoring post-board issues but help to improve ongoing processes.
If you have a serious grievance, please ask to speak to Fay, David or Vanessa – we are happy to have a chat to try and unravel your concerns.
---
Pricing and Refunds
Our other agreement, regarding the money side of things, can be found at Pricing and Refunds.